CROSSOVER at Zuidas offers companies their own office floor with private terrace. The building is WELL certified and has a BREEAM-NL Outstanding label. Amsterdam is at your feet with very good accessibility by car, train, subway, tram and bicycle.

Office
Inspiring office space of 11.000 m2 LFA. An opportunity to get your own officefloor as of 1.000 m2. Wellbeing is one of the key points of Crossover; people enjoy to work in a healthy and inspiring office space.

Light
Floor to ceiling glass windows

Healthy surroundings
Blue and green terraces with grass, plants and water. Blue and green terraces with grass, plants and water. High sustainability certification BREEAM-NL. Outstanding to achieve a healthy working climate.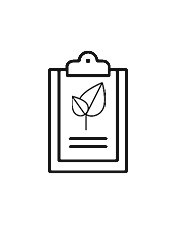 Climate solutions
Climate installation adjustable locally and per zone as well

Terrace
Step out your office on your own terrace with a great view of Amsterdam

Energy saving
LED lighting, solar panels, energy saving elevators, electric car chargers, occupancy and control for lighting. The building is energy neutral (EPC = 0) with an Energy label of A+++
With its multifunctional concept CROSSOVER leads the way into further development of kop Zuidas. This suburban area is located on the east side of the Zuidas near the RAI. The city of Amsterdam with its high ambitions in terms of sustainability, architecture and the mix of functions. CROSSOVER is making that happen!

The area along the europaboulevard will undergo a major metamorphosis in the near future. Rem Koolhaas/Oma designed the spectacular Amsterdam RAI hotel, followed by the Bjarke Ingels group who created the terrace tower design. The CROSSOVER architecture is based on a design by Team V Architectuur and matches the quality and ambitions of its neighbours.

CROSSOVER is a distinctive office and residential complex in which the functions create an ecosystem that allows for successful and sustainable working and living.
<
The lively neighborhood Amsterdam Oud-Zuid and the city Center are very close to CROSSOVER. Good connections with your bicycle, public transport or car!
CROSSOVER is very close to the river Amstel, Beatrixparc and Amstelparc. Time to relax!
CROSSOVER and the area of Kop Zuidas have a variety of functions. A cup of coffee or a lunch is just around the corner!
CROSSOVER is part of the business district Zuidas.
CROSSOVER: best of both worlds
CROSSOVER is part of the business district Zuidas with a close connection to the historic and lively neighborhoods of Amsterdam Oud-Zuid and the city centre. At CROSSOVER business meets city life. The variety of functions in the building and in the surroundings gives a pleasant atmosphere to work and live. After a working day it's also possible to relax along the Amstel river, in the Beatrixparc or Amstelparc.

Solar panels
The roof of the building has solar panels. The energy performance coefficient of the building is 0.

Blue and green roofing
On the roof grasses, plants and water will lower temperature and add to a sustainable environment.

Smart mobility
The parking garage has 6 places for sustainable car sharing. The electric cars can be used by tenants of the building and the surrounding area.

Borehole thermal energy
A borehole underneath the building generates thermal energy through heat and cold storage underground.

Lighting
CROSSOVER will be equipped with energy efficient led lighting and motion detection sensors.

Circulair
Reuse (partial) of concrete in the main structure and aluminum window frames.
Kop Zuidas is a lively new area with apartments, hotels, offices and bars/ restaurants.
A cup of coffee, lunch or diner just around the corner.
The international convention centre RAI is nearby
CROSSOVER has very good accessibility by public transport: subway, tram, and train.
Location
Address
Gelrestraat 30-46
Amsterdam, 1079 MZ
CROSSOVER meets all quality standards – CROSSOVER to success! CROSSOVER to your new office!
12

min
to Schiphol Airport

Office spaces
CROSSOVER offers different types of office space spread over approx. 11.000 sq. m. LFA. High quality office spaces with magnificent daylight on the second to ninth floor with own terrace. The offices are easily accessible via the main entrance with an impressive staircase to the first floor. The upper floors can be reached by 4 (energy saving) elevators.

Terraces
CROSSOVER is developed with the luxury of having terraces situated on almost each floor creating a green and urban atmosphere which allows people to experience the city centre and Zuidas view. CROSSOVER focuses on the important requirements of modern tenants such as sustainability, wellbeing, comfort and building management.

Parking
The underground parking garage provides a total of 80 secured parking spaces for office and public use. In addition offers 6 parking spaces for a unique mobility concept which allows sustainable car sharing for the office users including electric car sharing.
Newsletters
Below you'll find our latest newsletters